Ashley Ann had me falling for her at first sight. Somewhere, somehow I had stumbled across pictures of the most original and innovative nursery I had ever seen. The way she married vintage and modern, refurbished and re-designated pieces to new uses, and intermingled playful paper crafts into a colorful room fit for a princess whose mom didn't have a royal budget was the most jaw-dropping thing I had ever seen! It was featured on a design blog read by thousands, one I visited rarely, but on this day a certain godsend. I clicked over to her own blog and was lost for hours reading all her past posts and other diy projects. Besides the obvious knack she had for photography and crafting, I was drawn in by her humble spirit and overjoyed to find common ground as I noticed bits and pieces of her faith spilling over through her personal entries.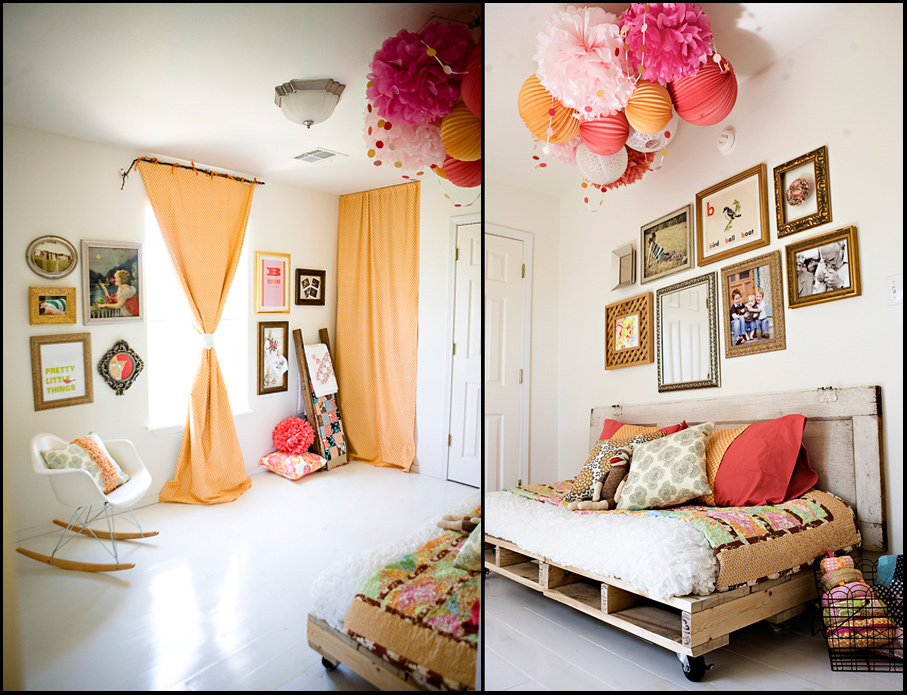 While you'd be hard pressed to find anyone within the photography/crafting/diy blogging community who hasn't been inspired by Ashely Ann, the one post that spoke volumes to my own heart was one relating to nothing of what she has become known for.
I remember the day vividly. I was carrying my husband's iPhone out with me to the garage to work on some project as I read her latest entry (a must read; go, now!) on the registration of her first online SnapShop course, a course designed to help beginning DSLR users in understanding their cameras and the basics of photography. In the first three days of offering the course, the combined purchases of all the "attendees" had been enough to pay for not one, but two adoptions in full. And in a moment, I learned a little of God's plans and future for one of His own daughters.
Through faithful documentation and cultivation of her interests and talents, God had given her a platform that now reached thousands. What once began as a creative outlet was now a vehicle of provision to bring an orphan from China into the arms of her new forever family and another into the lives of a friend's family. While I struggled so often with purpose and knowing God's will and direction for my life, wondering if I was squandering time and energy with the things that brought me joy and deeper meaning, here was Ashley Ann, just doing her thing until God showed up big time and allowed her to see in retrospect what He was doing all the while.
Enough about my thoughts. Here are some of Ashley's thoughts on her own journey, her answers to my questions that are emphasized in bold:
When did photography first become a passion for you?
Photography became a passion and gift in my life when I learned how to shoot manually. I've always loved the sound of the shutter, but before knowing how to use it I was often frustrated that the shots I got were not the ones in my head. Once I learned how to fully use my camera, I was able to capture in a picture the image in my head. My camera hasn't had a day off since. That probably has a lot to do with why I want to teach others how to learn to shoot manually.
 
When you first started your online presence, what was your primary intent?
I originally had a blog related to my photography business. When I 'closed' my business, I wasn't sure what to do with my blog. There were only a handful of people reading it so I changed the layout and kind of started new. I decided to just start posting about the random things I was making or the things I was doing with my family. I had no intentions of being a 'blogger', I just liked the outlet for sharing creative things. My kids were young and were not interested in hearing how I hot glued pictures to their walls. However, surprisingly there were a few people online that liked reading my randomness. My blog just kind of happened.
Even as your discipline with blogging increased, when and why did you choose to make it a daily intentional to-do on an already long lists of tasks-to-be-done?
When I started blogging (after the photography business), I challenged myself to blog every weekday for a month. Just a personal challenge, I didn't have any real motivation in it. One month turned into two and I never looked back. I quickly learned that it was a daily outlet and discipline I enjoyed. It gives me a break from laundry and helps me to celebrate little things in life. I am sure part of my daily posting now is related to habit (I feel weird not to post!), but a large part is simply because I enjoy it.
What was the moment/project/collaboration when you saw a huge spike in traffic to your blog and what was your first thought?
The first huge spike in traffic I saw was when I shared about hosting a
Little Dresses for Africa
party. I never expected it to be received like it did. It was the first time I shared about something related to a social justice issue on my blog. To get such great feedback was exciting and made me realize how fulfilling it is to be able to advocate for others online.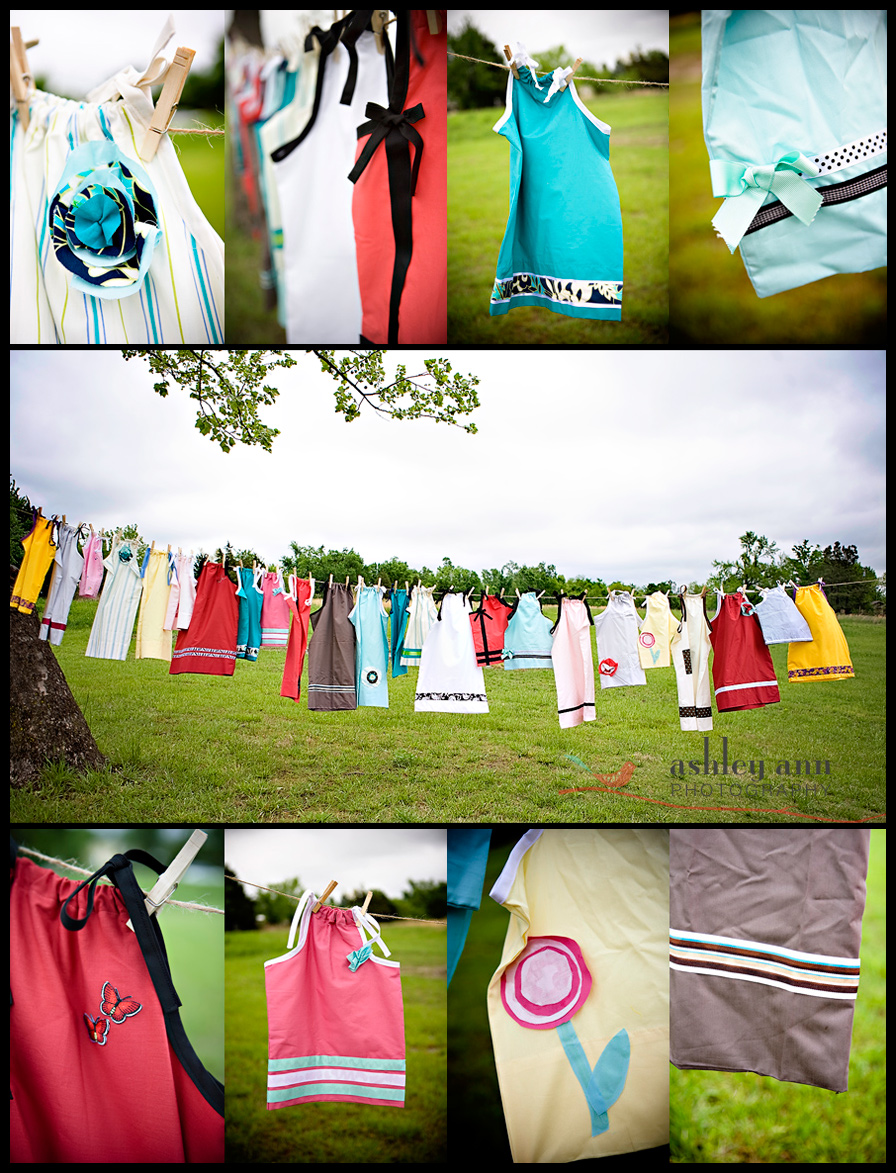 Like I mentioned earlier, I love how God's provision came from nothing that you had conspired to do on your own; it didn't come from your own personal vision for how adoption might play out for you or where the funds might come from. It simply came in 3 days, built on the daily discipline of living and blogging real life with a creative spin. When you finally sat down to create the curriculum for an online Snap Shops, was there any buzz of anticipation or expectancy to see how God was going to work?
When I wrote the online curriculum, I was just focused on getting it written. I had gotten numerous requests from readers who lived out of state for me to offer the course online. It wasn't until after the online course was written and I shared it with friends that I began seeing how God might use it to help with our adoption. The days leading up to registration were filled with anticipation to see what God would do with it.
When you texted your friend guaranteeing funds for their adoption on Monday (the day the online course would start registration), what were you thinking?! You already had $20,000 needed for your own adoption, let alone supporting someone else!
I was thinking
God is going to do this
. I wish there was a more in depth answer. I can't explain it. I just knew in the deepest parts of me that God was going to do it. Not many times in my life have I felt so sure of something. I just knew. I also knew she wouldn't believe me, so I had to keep telling her in the days leading up to it...so when it did happen she would know it was a gift from God, not from me.
Looking back at your earliest intentions for your photography and blog, can you still believe what God has done?? What has been the biggest surprise and joy in this journey through blogging?
I absolutely cannot believe all that God has done through photography and blogging in my life. I get to do all the things I love, all the things that make up who I am...on this strange thing called a 'blog'. It is difficult for me to even put into words how grateful I am for the gifts God has given me through blogging and photography. There are too many joys and surprises to name. Katrina, who writes Pugly Pixel, once referred to bloggers as tourists of life. That is how I feel about photography and blogging. These two gifts God has given me have taught me to be a tourist of life in a sense...to see all the little details and special things that get overlooked when we just go through the motions of everyday life. One day people will realize I am not very cool or interesting and they will stop reading my blog...but I'll keep writing it because it is joy in my life.
Looking forward, have you learned by now that God sometimes has bigger plans for us than we dare hope for and have your dreams increased as a result?
I think I've stopped dreaming. Not in a bad sense, but in content and hopeful sense. I find that God blows even my biggest dreams out of the water. I still dream, but I dream loosely. I've learned that most of my dreams will never compare to what God has in store for me. Instead of thinking too far down the road, I want to take in every detail of each step...my days are numbered, so I want to be fully present today and not focus too much on what I want years down the road.
Thank you, Ashley Ann, for the time and heart you put into answering these questions and for a life that continually displays God's glory. I love that Little Dresses for Africa was a turning point for your blog, it was one of my favorites and a party idea I have shopped for and am awaiting hosting! Your answer to the last question was especially poignant because, in a culture that says dream big or go home, you remind us that God's plans are so above and beyond our own and infinitely more eternal, too!
(Adorable family of dolls seen in the first picture are from Passive Juice Motel and can also be found on my wish list!)
*Awhile back, years really, I had the idea to feature stories of other women here on this blog that is really the continuing story of my life. I knew so many strong and beautiful women whose stories were not being told, examples who were so busy living out life that they had little time or desire to write about it themselves, and everyday heroes that live among us that are changing their corners of the world through love, compassion, service, etc. Today marks my return to that desire of relating stories of woman who are worthy of their calling as women and mothers, not for their perfection or superiority, but because of their faithfulness to the God who they journey towards.