Mr. Valentine, mine:
Every year I fail at sending out the family Christmas card. I thought this less stressful holiday might be a bit more apropos for sending howdy-do and how-are-you notes to our friends. So I started my love letters weeks early; I didn't want my words rushed or my gesture a mere hasty afterthought.
(You know how I pity those husbands rushing through the grocery checkout line with a fist full of roses and a box of chocolates shoved securely under pit, scribbling obligatory words on papers bent up on dusty dashboards.)
I secretly hoarded gifts for the kids weeks ago and conspired successfully to finish all my festive preparation while their fingers danced along the ivories and skipped among the wires during music lessons. When they came home to merry surprises and sang their thanks through squeals and giggles, I knew they knew they are loved.
When you came home, I was cycling downstairs in your office. You were the second one to interrupt my workout, after our offspring who came to proudly display your tokens of affection to them wrapped in silver paper.
In your arms were a dozen roses and, ever the practical man, a new tee for me to christen with tomorrow's sweat and tears.
In return, I sighed a mandatory thanks though it was obvious I was anything but grateful.
It isn't you babe, it's me.
It's just that I love this holiday for it's darling ideals of love and friendship and long to celebrate it at this it's shallow intent. Bring on the chocolates and heart shaped sound bites, all hail to hugs and honorary loves!
But I hate it too, hate that it has concocted contrived obligation from what should be spontaneous, frequent celebration of who we are, of who we know each other to be.
You know now that I hate roses, this a few dozen of dozens of bouquets later. (Sorry, roses. It's me, not you.) And yet, roses, red ones, is what you my love gave to me. It didn't matter to me that they weren't the cheap grocery store variety, what mattered was that you still didn't know something about me that I felt you should.
You scrambled to make right what had somehow gone so wrong. You promised that you would get me something else, something more, something, anything that could convince me of your love.
I said I already knew and hoped you knew that I knew that you loved me.
We don't need this day of roses and red, don't need the notes of love written on a deadline. What I need, what I want from you I get every single day.
You give yourself to me, your time, your devotion. You build me up, make me believe my wild dreams are possible, that together there is nothing we can't do. You work for me, you pray for me, you stand with me. You serve me, sacrifice for me. Your look alone, it whispers things I never would have believed before I met you.
All I want is more of the same. More years, not a day. Years to continue this conversation of hearts, this sharing of ourselves, this sharpening of each as we brush against the other.
Now do you understand? It wasn't you, wasn't even so much the roses. It wasn't that your gift, your sincere desire to make my day special wasn't enough. It's just that at that moment on that day it seemed compulsory, the required enactment of billboard propaganda.
This love, our love, cannot be contained in heart shaped sound bites, "a minimum of sound to a maximum of sense." I want no minimum, no annual deposit. I want the maximum, a daily profusion of our commitment in word and deed.
Last night you whispered in the dark, wondering what my favorite color was. My favorite number. So many of the things of which you realize that even in a decade of sharing we have never plumbed the depths of.
I'm excited to tell you, longing to know yours.
In the meantime, all I ask of you is patience. While we continue to discover and reveal this lover beside us, let us celebrate where we are today and continue to share our hopes of who we long to be one day together.
Though not finished nor delivered yesterday, this is my letter of love from this mutinous heart to yours, hopefully at just the right time.
xo, d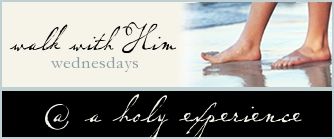 Adding mine to other marriage letters here, too.